About Us
Kachwaha & Partners is a full service law firm, with offices at Delhi and Mumbai (Bombay) and associate lawyers in most major cities of India. The main office of the firm is in New Delhi, conveniently located next to the diplomatic mission area. It is easily accessible from all parts of Delhi as well as its suburbs.
The Partners and members of the firm are senior professionals with years of experience behind them. They bring the highest level of professional service to clients along with the traditions of the profession, integrity and sound ethical practices.
Members of the firm are in tune with the work-culture of international law firms as well as the expectations of large corporate clients. The firm has amongst its clients multi nationals, embassies and leading Indian corporations.
Rankings
Figures in Global Arbitration Review (GAR) 100 list of leading commercial arbitration firms.
Declared a "Winner" by the Indian Business Law Journal in the category of Dispute Resolution regularly.
Founding Partner, Sumeet Kachwaha figures in Band 1, Chambers Asia-Pacific in the Arbitration Section since 2009 and as a "Leading Individual" in Asia -Pacific Legal 500 in the Dispute Resolution category.
Other Activities / News
Partner, Sumeet Kachwaha's News X 'Legally Speaking' interview on Arbitration telecast on 5th August, 2017 (View ).
Partner, Sumeet Kachwaha's News X 'Legally Speaking' interview on Public Interest Litigation telecast on 9th July, 2017 (View ).
The firm organises and conducts an annual all India student essay writing competition on arbitration (Click Here).
The firm conducts the South Asian Regional rounds of the Foreign Direct Investment International Arbitration Moot (Click Here).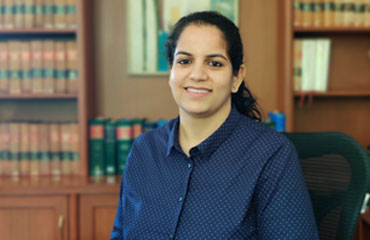 Ankit Khushu
Events
To stimulate interest and foster growth of arbitration jurisprudence, Kachwaha and Partners initiated an all India article writing competition on the subject of arbitrations ("arb excel") in 2011-12. Following the healthy response, the event was made an annual feature and the seventh edition was held in 2018.
Mission Statement (from the inaugural event:)
"Arbitrations have a unique place in dispute resolution and in facilitating commerce (especially cross-border commerce). Though the contours of the subject are simple, its working is complex and has sprouted a jurisprudence and ethos of its own.
India has been at the forefront of international commercial arbitration and was amongst the 10 original signatories to the New York Convention, 1958 (and prior to that amongst the 6 Asian Countries to have signed the Geneva Convention 1927). However, of late India is not perceived to be a player at all, which should be a matter of concern considering the aspirations of the country in global trade and economy.
We at Kachwaha & Partners wish that our young minds give leadership in the years to come and be at the forefront in reclaiming our place at the 'high table' of arbitration."
Theme
A unique feature of this competition has been no prescribed topic or indeed even a theme. Participants are absolutely free to choose a subject of their choice (within the realm of arbitration).
Program Co-ordinator:
Ms. Ankit Khushu
1/6, Shanti Niketan
New Delhi 110021, India
Email: akhushu@kaplegal.com
Ph: +91 (11) 41661333
Fax: +91 (11) 24110763